Thanks to its high-precision piezo technology, the POWERCARE ultrasonic scaler distributed by Bien-Air emerges as the instrument of choice for the removal of deposits and supragingival and subgingival dental prophylaxis.

Powercare controls and automatically adjusts the power necessary for each operation. This guarantees you optimal efficiency during your work. For their part, your patients benefit from enhanced comfort.

With its lightweight and ergonomic handle, Powercare offers you visibility and excellent handling. It is supplied with a basic kit to which a wide range of high-performance inserts can be added.

Powercare. Take control.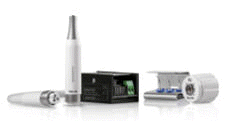 8 products in this family View the family page
Handpieces with interchangeable heads and contra-angles with detachable cups are the only instruments that can be fitted to motors rotating at 40,000 rpm.

Apart from superior comfort and extended service life, Bien-Air prophylaxis instruments in particular offer high resistance to abrasive cleaning pastes and can withstand constant and repeated sterilizations.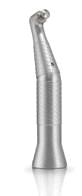 2 products in this family View the family page